GLENN FAMILY FOUNDATION SUPPORTING CECF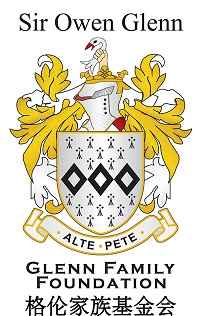 The opportunity to support youth talent programs and to promote the growth of the thoroughbred industry in China has again seen acclaimed philanthropist, Sir Owen Glenn, lend his considerable support to the China Horse Club's premier lifestyle, social and thoroughbred racing event for 2014 – the CECF Yangtze Delta Region.
The New Zealander established the Glenn Family Foundation more than 30 years ago with the goal to help individuals build better lives and to strengthen their communities. It has worked to eradicate poverty and child trafficking; it has created hope; delivered medical supplies and schooling to communities in third world countries and created community programs that allow for long standing change, including micro financing opportunities for those that felt trapped in a cycle of despair.
Since its inception, the Glenn Family Foundation has made a significant contribution to the lives of thousands of people throughout India, New Zealand, China-Macau, the Philippines, Africa, the UK, the United States, Fiji, Samoa and Australia.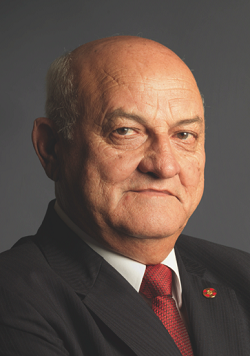 Sir Owen Glenn
"The contribution of the Glenn Family Foundation in changing the lives of people cannot be underestimated," said Teo Ah Khing, Chairman of the China Horse Club.
"Its founder, Sir Owen Glenn, is creating programs that not only help individuals but helps transform communities so that the benefits of the Glenn Family Foundation staff are felt at all levels. It is very rewarding for the China Horse Club to call the Glenn Family Foundation a partner and to have it endorse some of our youth training programs here in China."
In 2014 the Zhejiang Nine Dragons Hill National Jockey Challenge will include the feature sprint race, the Sir Owen Glenn Cup (1000m). This event will again bring together some of the fastest thoroughbreds in China. It will also be a platform for talented young Chinese riders to test their skills against the best of their local peers and against two international ones.
The promotion of Chinese youth within the Chinese thoroughbred industry is a core attribute of the CHC. The CHC has sent Chinese students to learn 'industry best practice' in both Ireland and France. These students have played a role in the breeding industry and the racing industry and returned to China where some of them will play a role in the running of the Zhejiang Nine Dragons Hill National Jockeys Challenge – 2014 CECF.