JENNIFER MAK THE LATEST SPONSOR TO JOIN CECF 2014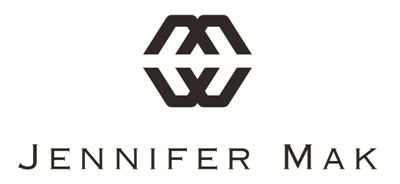 With their sleek lines, vibrancy of colour and outrageous textures, Jennifer Mak's signature tailor-made bags embody eastern style with western design. It is no surprise they have become one of the 'must have' items for Hong Kong's social set.
It is this 'east meets west' synergy,borne from years of travel between Asia and North America, which has ensured Jennifer Mak is a natural fit for the 2014 CECF Yangtze Delta Region which is emboldened to 'Bring the World to China and China to the World' in the Year of the Horse.
"The 2014 CECF Yangtze Delta Region is a sophisticated lifestyle event high in energy and spirit and Jennifer Mak parallels these attributes. We are delighted to have Jennifer Mak as part of this year's China Equine Cultural Festival," said Eden Harrington, General Manager of the China Horse Club.
Jennifer Mak's passion for the luxurious finds expression in her bag creations. Exotic in appearance with a dash of sophistication, Jennifer Mak creates exotic handbags made from the finest python, ostrich, lizard, stingray, and crocodile skins. Her sense of style honed from having spent the formative years in New York City has reinforced her attention on craftsmanship and timeless design as key elements to achieve the classic elegance.
Jennifer Mak's products include clutches, shoulder bags, satchels, hobos, totes, and pouches designed for every occasion. Her products masterfully crafted from exotic skins are masterpieces that exemplify beauty, functionality, and versatility. Accentuated by intense colors, Jennifer Mak's designs strike the balance between craftsmanship and the artistic, produced with a passion for elegance and yet practical for today's fashion-conscious women.
Her background with an MBA from Columbia Business School defines her corporate background as the consummate businesswoman with an eye for fashionable accessories. This year's CECF 2014 features Jennifer Mak as one of the sponsors to elevate the elegance of women fashion in the Sport of Kings.