2014 CECF The Yangtze Delta Region Official Strategic Partner: Coolmore
A look at the Official Strategic Partner of the Upcoming 2014 CECF Yangtze Delta Region.  International Equine and Breeding group-Coolmore

Racing With Coolmore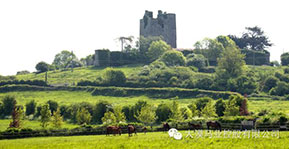 Coolmore Ireland is the world's most important, well-known and pre-eminent stud farm. For 30 years, many of the world-renowned thoroughbred stars were raised here and sent out to world acclaim. Coolmore is headquartered in Ireland's famed Tipperary County, and they also own a stud farm in Australia's Hunter Valley as well as Kentucky in the United States. In mainland China, Desert Star Holdings and Coolmore have been working together exclusively. Their work also extends to an international level and together, they have jointly worked on the construction of the best thoroughbred breeding centre projects in mainland China.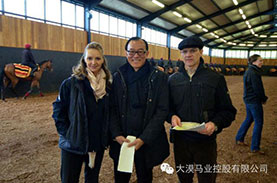 This depth of partnership begins at the early stages of buying horses, breeders to now co-sponsoring events. Together, CHC and Coolmore have nurtured many a champion and achieved great honours at the races. It is beyond doubt that at this CECF event, the alliance between both parties will provide a feast for the senses, the finest that horse racing can provide!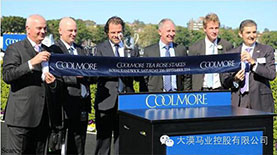 For the 2014 Zhejiang Nine Dragons Hill National Jockey Invitation Race CECF, Coolmore will sponsor the Coolmore Singapore CECF Cup a 1,800m turf race. Once again, Coolmore and the CECF demonstrate their partnership in promoting horseracing in China.