CECF CHINA EQUINE CULTURAL FESTIVAL • HOHHOT 2013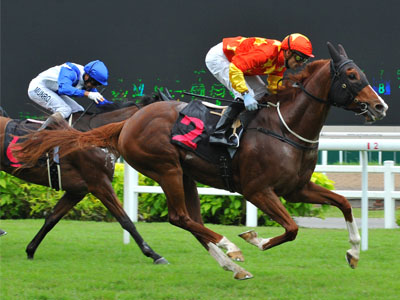 OFFICIAL PRESS RELEASE
•  Coolmore, the World's leading breeder and racehorse owner is supplying thoroughbreds to China
•  Stakes winning racehorses are among thoroughbreds being imported from Australia, France and Ireland
•  Arqana China is an auction partner
•  Former President of the UN General Assembly is a keynote speaker
• Former CEO of Melbourne Racing Club appointed Chief Operating Officer of China Horse Club
• Group One Australian trainer to oversee the training of international horses
• China Horse Club and Hohhot Sports Bureau are event promoters
4th July 2013
The China Horse Club and Desert Star Holdings jointly announce the official launch of the China Equine Cultural Festival which will be held over two days on 20th and 21st September 2013.
The CECF China Equine Cultural Festival • Hohhot 2013 will be the first internationally endorsed thoroughbred meeting held in Mainland China with support for this event is coming from leading owners, industry bodies and breeders from Australia, France, Ireland and Singapore.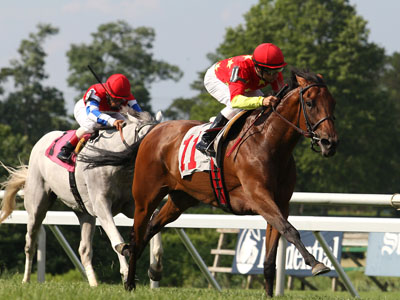 Coolmore, the world's leading breeder and racehorse owner, heads a list of high profile industry supporters who are supplying thoroughbreds for competition at the China Equine Cultural Festival. Competing thoroughbreds are being supplied from notable owners and breeders from across Australia, France and Ireland. These imported thoroughbreds include the sons and daughters of champion sires Galileo, Giants Causeway, Zabeel, Oasis Dream, Encosta de Lago, .
This nationally significant event will be held in Hohhot, Inner Mongolia, part of the traditional centre of Asia's horse culture.
The selection of Hohhot as a Government preferred venue comes at a time when major equine projects are being announced in the province. An international standard racecourse and a world class breeding farm, which will be owned and managed in conjunction with international partners, will be created in this region.
These major projects will define Hohhot as a thoroughbred centre of excellence across Asia and further reinforce the city as an ideal launching point for the inaugural 2013 China Equine Cultural Festival.
This two day cultural and thoroughbred event will include an invitation only VIP Gala Dinner, an International Symposium, an auction co-hosted by Arqana China and a showpiece thoroughbred race day. Local and international VIPs as well as Government officials will be in attendance. Guest speakers at the International Symposium will include His Excellency, Professor Joseph Deiss, the former President of the United Nations General Assembly and the former President of the Swiss Confederation.