2015 CHINA EQUINE CULTURAL FESTIVAL SINGAPORE CLOSES ON A HIGH NOTEAFTER TWO DAYS OF EXCITING CELEBRATIONS ON 21 AND 22 FEB 2015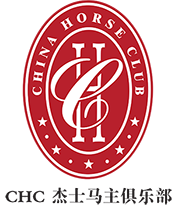 2015 CHINA EQUINE CULTURAL FESTIVAL SINGAPORE CLOSES ON A HIGH NOTEAFTER TWO DAYS OF EXCITING CELEBRATIONS ON 21 AND 22 FEB 2015
Singapore, 22 Feb 2015 − The inaugural CECF Singapore was crowned a resounding success after leaders of international business and thoroughbred racing descended on Singapore to applaud some of mainland China's first generation of international racehorse owners.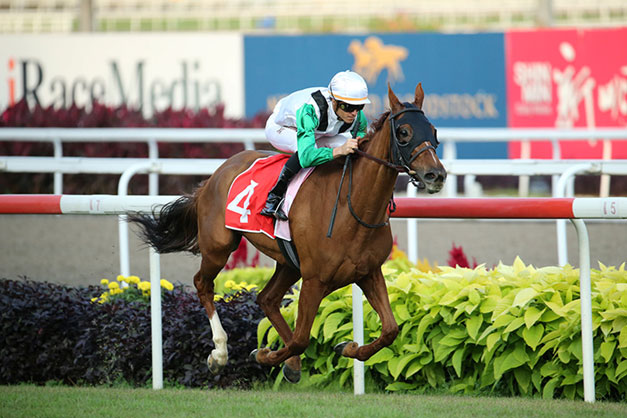 Parranda
The CECF Singapore Race Day crowned a star heroine when Parranda (USA), the former American-based mare, dashed clear under a polished ride from the globetrotting Christophe Soumillon to win the S$3,050,000 CECF Singapore Cup, the richest race the country has held in 173 years.
The previous night, the Chinese owners joined international sponsors and guests at the ArtScience Museum at Marina Bay Sands for the CECF Singapore Charity Cocktail Party, an event that raised S$350,000 for charity.
"The CECF Singapore has been all that we hoped for and more. Our goal with this event was to create a platform to promote Chinese to the world and we have done that; and the Chinese have had priceless experiences in this process," said Mr. Teo Ah Khing, Chairman of the China Horse Club.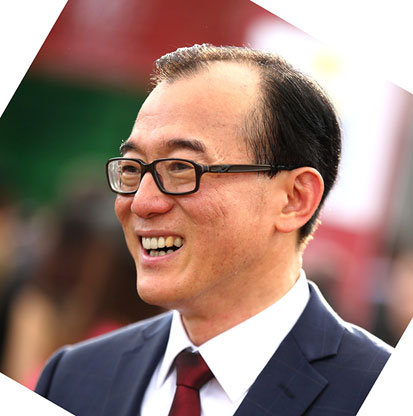 Mr. Teo Ah Khing, Chairman of the China Horse Club
"It is with pioneer owners like this that the virtues of racing as a glamorous and social sport are promoted. We thank them for showing faith in us and we are delighted with the emotional response of these owners and the enjoyment all our other guests have taken in applauding and commending them. CECF events are only successful with the support of our partners, sponsors and the wider industries."
The two-day festival, which incorporated glamour, charity, racing and socialising, closed in stunning fashion with songs from Singapore's "national treasure" Kit Chan and high energy performances from electro-violinist trio San Nikkis.
"I am thrilled to be performing at the inaugural international CECF Singapore. It is always an exciting and enriching experience when you are able to bring different elements like art, culture, equine sport and charity together in one event. And this being the 25th year of diplomatic relations between Singapore and China, I feel this is a significant milestone. I wish CECF and China Horse Club many years of success in Singapore," said Kit.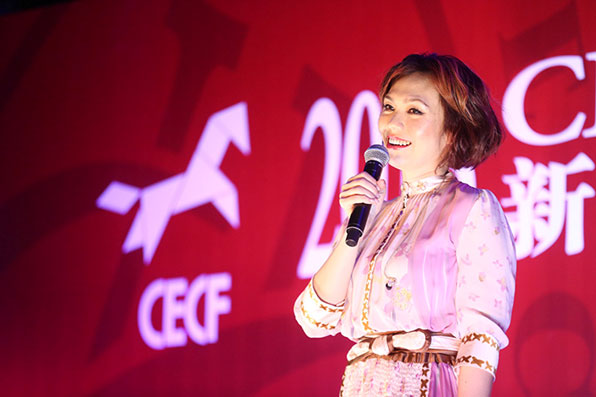 Kit Chan
Guests at the Singapore Turf Club dressed to the nines yesterday and were treated to a day of elite thoroughbred racing culminating in the feature CECF Singapore Cup and the support event the S$200,000 CECF Singapore Prestige Classic (CECF 新加坡品Prestige经典赛).
Kiwi Karma saluted in the 1400m CECF Singapore Prestige Classic but the stars of the show were international performed thoroughbreds and star international jockeys and trainers in the Cup itself. Parranda, trained by the American-based Frenchman, Christophe Clement, was sent out favourite on the back of an exceptional last 12 months of racing and justified that faith when accounting for the French mare Ming Zhi Cosmos and the Australian colt Zululand.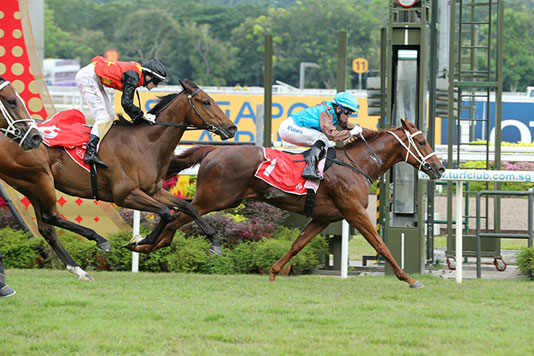 Kiwi Karma
The award presentation also included the presentation of cheques totaling S$350,000 to the Singapore Community Chest, Riding for the Disabled Association (RDA), and Para-equestrian Maximillian Tan Chern. The cheques were presented by CHC Chairman Mr. Teo Ah Khing.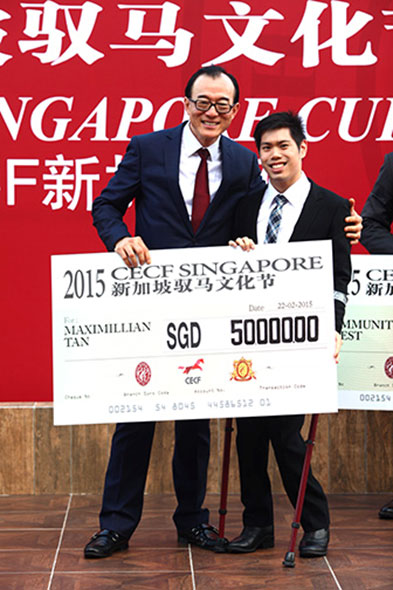 Para-equestrian Maximillian Tan Chern with Teo Ah Khing
This inaugural Race Day was a prestigious affair attended by internationally-acclaimed jockeys and trainers from the elite thoroughbred industry, such as:
Jockeys − Christophe Soumillon (Europe); Jamie Spencer (Britain); Darryll Holland (Japan); Tommy Berry, Hugh Bowman and Blake Shinn (Australia), Corey Brown, ManoelNunes and Craig Newitt (Singapore)
Trainers − Nicholas Clement and Francis Graffard (France); Christopher Clement (USA), John Thompson and Jason Warren (Australia), Michael Freedman (Singapore), Roger Varian (UK)
CECF Charity Gala Party on 21 Feb 2015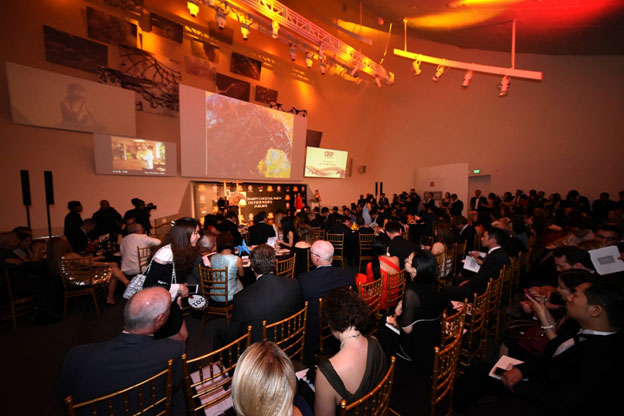 2015 CECF Singapore kicked off to a great start at Marina Bay Sands' ArtScience Museum where the evening's auction of artworks raised S$350,000 for charity. Beneficiaries include the Singapore Community Chest, Riding for the Disabled Association for Singapore (RDA), Singapore Paralympian Maximillian Tan Chern and training programmes for young Chinese jockeys. The CECF Singapore Charity Cocktail Party ushered in the New Year while also commemorating 25 years of bilateral relations between China and Singapore.
China Horse Club combines artistic pursuit and charity with its promotion of thoroughbred racing. The 2015 CECF Singapore was attended by ultra-high net worth individuals from China, Singapore, Southeast Asia, Europe, Australasia and North America. Elite dignitaries include IAC Chairman and former Swiss President Professor Dr Joseph Deiss, other IAC members, bloodstock advisor to Her Majesty the Queen, John Warren, Louis Romanet and internationally renowned artists Li Xiao Ling, Mao Wen Biao, Wu Ying Hong and SiobhánBulfin.
The art pieces were created by Chinese artists Li Xiao Ling, Mao Wen Biao and Wu Ying Hong, French artist Jean-Marie Fiori, Irish artist SiobhánBulfin, and British artist Huw Williams. Two horse blankets with artwork from Huw Williams and Mao Wen Biao incorporated on them also went under the hammer. The horse blankets were then draped on the winning horses of the CECF Singapore Prestige race and the CECF Singapore Cup on 22 Feb 2015.
Chairman of China Horse Club, Mr. Teo Ah Khing, said, "In addition to promoting Chinese culture through art, CHC Foundation is committed to inclusive initiatives for the socially disadvantaged, especially children. CHC Foundation is also committed to promoting a sustainable horseracing industry in China by providing funds for training and educational programmes for young, budding Chinese jockeys."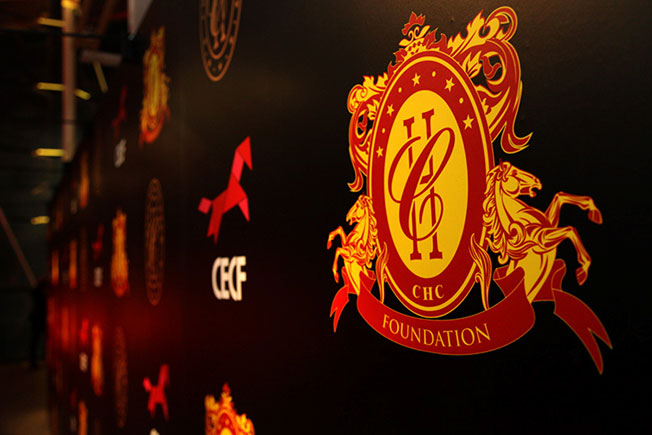 About CECF Singapore
The China Equine Cultural Festival (CECF) is the signature event of the China Horse Club and has been designed to cater for the social and business requirements of the club's elite membership group while appealing to a mass market audience. The announcement of the CECF Singapore comes at a time when the world's most populous nation is becoming more sophisticated and its gaze is turning to the most elegant of pursuits.
The CECF Singapore is being supported by a collection of notable Chinese and international partners and sponsors including Singapore Turf Club, Marina Bay Sands, the Burda publications Prestige and PIN Prestige as well as Julius Baer, DBS, The China Daily, Hurun Report and Coolmore among others.
The event has been promoted as a platform for networking with 'captains of industry', the elevation of art, culture and celebrated artists and positions Singapore as a hub for tourism, shopping and thoroughbred racing.
About China Horse Club (CHC)
The China Horse Club is China's premier lifestyle, business and thoroughbred racing club and it provides peerless experiences for members and their guests. The CHC has partnered with leaders of industry from around the globe to ensure its members have an unparalleled experience both at home and abroad. From the club's world-class facilities like Alpina and The Chase, to its bespoke concierge service, owners programs or affiliations with opulent resorts, chateaus, clubs and fashion brands from around the world, CHC members are provided with a superior experience designed specifically to meet their needs. In the last two years, the CHC's members have also enjoyed 63 individual winners across eight countries including the internationally recognised Investec Epsom Derby, the Irish Derby, Juddmonte International, the Longines Singapore Gold Cup and Coolmore Flight Stakes in Australia. For more information about China Horse Club, please visit http://chinahorseclub.com/en/.