ARQANA ANNOUNCES SPONSORSHIP AT 2015 WUHAN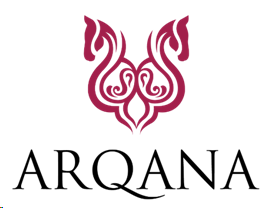 ARQANA ANNOUNCES SPONSORSHIP AT 2015 WUHAN
Europe's participation at the upcoming 2015 CECF Wuhan received a sizeable boost with confirmation that France's premier auction house was continuing its involvement in the famed festival. Arqana has been confirmed as an official race sponsor of the 2015 CECF Wuhan joining a growing list of domestic and international partners and sponsors.
The support of the CECF Wuhan comes only weeks after Arqana enjoyed one of the most successful yearling sales in the company's history. Arqana's famed Deauville Yearling Sale grossed more than €42 million on the back of a 9.4 percent year-on-year sales growth and confirmed its place as one of the world's elite thoroughbred sales.
"We are very proud to partner with the CHC again this year at the 2015 CECF Wuhan. The CHC holds a fantastic knowledge and experience in terms of organisation and promotion of such big events and we have no doubt in the fact that they will put on a spectacular show and attract some potential new investors," said Arqana President Mr Eric Hoyeau and Arqana Managing Director Olivier Delloye.
"In the globalised state of today's racing and breeding industry it is impossible not to take China into consideration. The Chinese racing sector has been showing exciting signs of development over the last few years and the scale of the country's economy means that it could quickly become a major international player. Arqana has been a long-time partner of the CHC, having taken active part in the inaugural CECF in Hohhot and again the following year in Singapore.
"We support the CHC's strategic vision, which strives to bring international racing of the highest standard to the Chinese population and promote racing in mainland China via a spectacular annual event in an appropriate location such as Wuhan, which operates some top-class facilities. We strongly believe that these will prove fruitful initiatives in order to drive a high net-worth Chinese clientele towards our sport."
Arqana's history with the CECF began in 2013 at the inaugural event in Hohhot before continuing at the first international CECF in Singapore in February 2015. The auction house's sponsorship of the RMB100,000 Arqana Trophy (2600m) is a continuation of this involvement and a reinforcement of its commitment to China.
"There is little doubt that Arqana remains at the forefront of the thoroughbred industry internationally and their ongoing participation in China is a further example of this," said Eden Harrington, Vice President and Head (Partnerships/Memberships).
"It is rewarding to know that Arqana is continuing to grow thoroughbred racing in mainland China at the CECF Wuhan by sponsoring the RMB100,000 2015 Arqana Trophy (2600m) which will be one of the feature races on a wonderful day of racing."