NEW ZEALAND BLOODSTOCK CONFIRMED AS SPONSOR OF 2015 CECF WUHAN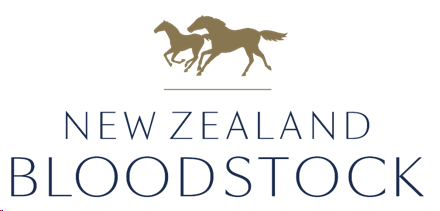 NEW ZEALAND BLOODSTOCK CONFIRMED AS SPONSOR OF 2015 CECF WUHAN
The business ties between China and New Zealand were reinforced further this week with New Zealand Bloodstock announced as a sponsor of China's premier thoroughbred racing carnival. New Zealand Bloodstock, the nation's highly successful auction house, was announced as a sponsor of a feature support race at the 2015 CECF Wuhan with the 19th September event set the host the inaugural running of the 2015 RMB100,000 New Zealand Bloodstock Cup (1800m).
New Zealand was among the first nations to secure a Free Trade Agreement with China and only last year China's President Xi Jinping and New Zealand's Prime Minister John Key's announced an ambitious target of USD26.3 billion in bilateral trade by 2020.
The announcement of New Zealand Bloodstock as a sponsor at CECF Wuhan also capitalizes on the company's success with Chinese owners in recent years. In 2015 alone Chinese owned New Zealand Bloodstock graduates have won a raft of significant races and been crowned New Zealand Horse of the Year and NSW Horse of the Year in Australia.
"China Horse Club is a major player in the international thoroughbred industry and New Zealand Bloodstock is delighted to be partnering with them for this prestigious event," said Andrew Seabrook, Managing Director of New Zealand Bloodstock.
"It is great to see the China Horse Club enjoy success with horses sold by New Zealand Bloodstock such as New South Wales Champion Horse of the Year, First Seal, and the CECF Wuhan sponsorship presents an ideal opportunity to further strengthen our relationship."
New Zealand Bloodstock will sponsor one of the feature support races on the CECF Wuhan card, the RMB100,000 New Zealand Bloodstock Cup (1800m), an event that is certain to draw some of China's leading stables.
"New Zealand Bloodstock has long seen the value of new markets and China is among the regions they have had a long term focus on. New Zealand Bloodstock has seen the growing trends of Chinese involvement in thoroughbred racing both in New Zealand and internationally and in the role the CECF is playing to grow interest at a grassroots level," said Eden Harrington, Vice President and Head (Partnerships/Memberships).
"Our members have enjoyed wonderful moments with New Zealand Bloodstock graduates such as First Seal and Olympic Anthem and we are hopeful of further joy in the coming years. It is wonderfully rewarding for the CECF Wuhan and for the China Horse Club to have the support of New Zealand Bloodstock at this event."