CHC'S LIFESTYLE AMBASSADOR – LI XIAO LING
CHC'S LIFESTYLE AMBASSADOR – LI XIAO LING
Concurrently managing her art career in Beijing and Paris, Li Xiao Ling – CHC's Lifestyle Ambassador – is famous for her elegant style with her outstanding appearance and talents. Born in Kunming, Yunnan province, Li Xiao Ling was born in a scholarly family, grew up surrounded by artistic expression.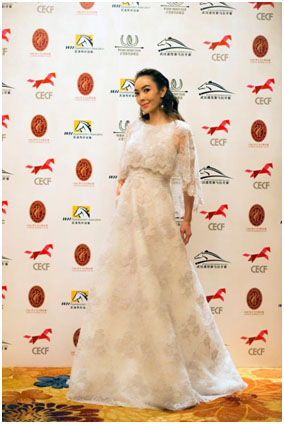 Li started her art journey with landscape painting at age seven and learned oil painting when she was 12 years old. She graduated from graphic design department of Tsinghua University, Beijing. At the age of 25 she was shortlisted into Records of Global Chinese Artists' Achievement, alongside art masters including Zhao Wu Ji, Wu Guan Zhong, Chen Yi Fei and many more. In 2014, Li awarded the Medal of Honour of the Societa Dante Alighieri, the second Chinese artist to receive this prestigious award.
Her oil painting and photography portray her artistic style, which is deeply rooted in the natural scenery in her home state and the modern style around the Forbidden City. Often crossing the boundaries of art, Li's artistic theme is always about exploring the inner beauty of mankind. To appreciate her artwork, the viewers needs an appreciation for humanity and morality. And Li's elegant and delicate artworks represent a contemporary Chinese style.
The friendship between Li and CHC started during 2014 CECF Yangtze Festival. As one of the artists contributing to Blanket Artworks, Li authorized CHC to print her favourite artwork on the cover of the horse blanket awarded to the winner of the Sir Owen Glenn Sprint Cup. The art blanket was then auctioned during the CECF dinner to raise funds for young jockeys training programmes in China.
In January 2015, Li held her art exhibition Remembering the Good at Petit Palais in Paris, France. Li's art exhibition to promote art and culture was sponsored by China Horse Club. Right after the exhibition, Li sent two pieces of her diptych to Singapore for CECF charity fundraising auction.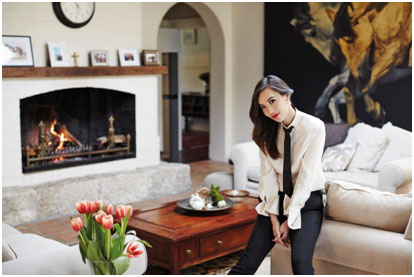 "I am very glad to be the Lifestyle Ambassador of CHC. By combining horseracing and stylish lifestyle, the club is promoting a humanistic touch and global perspective in the sports. I look up to the vision of CHC Chairperson Teo Ah Khing. As a Chinese artist, I too wish to promote horseracing sports," said Li.
"Being fashionable is the way to be sporty in equine culture. Similar to the dress code at horseracing venues, the way we present ourselves, actually reflects our respect for culture and tradition, as well as our qualities and virtue."