ASIA'S MARKET LEADER CDP GLOBAL LIMITED SUPPORTS CECF ORDOS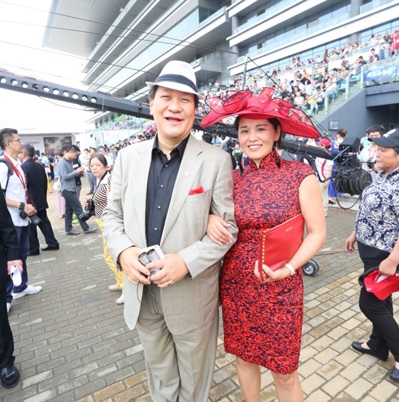 CDP Global Limited, Asia's leading human capital management service, has joined a growing list of local and international partners supporting this month's 2016 CECF Ordos.
CDP Global Limited is among China's fastest growing companies and currently manages more than 650,000 employees across 600 businesses in 35 different industries. Some of the world's leading organizations continue to be supported by CDP Global Limited across fields as diverse as banking, auto, food and beverage, clothing, manufacturing and more. Hitachi, Mitsubishi, Hyundai, Cofco, BMW, Volkswagen, IPG, Prada, Louis Vuitton, Li-Ning, Allianz and Kimberley-Clark are among a weight list of clients who CDP Global Limited provide a variety of services for.
"CDP Global Limited is the market leader in China's HR industry setting the standard in human capital management. As a leader in their field there are natural synergies between their organization and the CECF which is a premium lifestyle and racing festivals here in China," said Teo Ah Khing, Chairman of the China Horse Club.
"Under the guidance of Wayne Wang and Lu Wei, CDP Global Limited has made giant strides over the last decade. The support of an organization of this standing is testament to growing appeal of the CECF Ordos as an event, as a networking platform and as a social occasion."
CDP offers a full spectrum of HR total solutions including employee data management, end-to-end payroll services, employee benefits management, E-leave management, expatriate services and labour dispatching.
"CECF's horse racing and lifestyle festival is a business networking platform that allows leaders of different industries to come together. It is an important gateway for the world to get to know China better," said Mr Wayne Wang, Chairman/CEO of CDP Global Limited and IAC Member of the China Horse Club.
"CDP, as the leading HR management service in Asia, is very honoured to participate with the China Horse Club and to be have a significant role in this international horse racing event. This is the best way to show to the world the image and culture of our company."
The goal of the CECF to promote Chinese excellence to the world falls in line with CDP Global Limited's long standing belief in providing best business values through human capital management innovation. In 2016 the Shanghai based market leader will be a Gold Partner at the CECF Ordos.