NEW ZEALAND BLOODSTOCK USES CECF ORDOS TO FOSTER ITS FASTEST GROWING EXPORT MARKET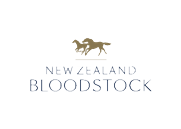 NEW ZEALAND BLOODSTOCK USES CECF ORDOS TO FOSTER ITS FASTEST GROWING EXPORT MARKET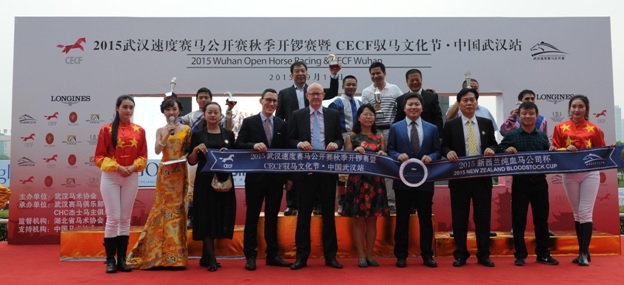 China is now the fourth largest export market for the New Zealand thoroughbred industry and New Zealand Bloodstock's is fostering this growth market with its ongoing involvement in the China Equine Cultural Festival (CECF). The company's sponsorship at the 2016 CECF Ordos continues its involvement in the two-day lifestyle and racing festival which is gather momentum ahead of its launch on 20th August.
"I have been coming to China for 25 years and more has been happening in the last two years than the previous 23," said Andrew Seabrook, Managing Director of New Zealand Bloodstock after the 2015 CECF Wuhan.
"I believe China will continue to grow steadily and could end up being second only to Australia in export revenue to this country"
Nine months on and Seabrook's enthusiasm remains equally ebullient.
"We were a sponsor last year at the CECF and found the whole experience very valuable. We were able to mix and mingle, not only with many Chinese race horse owners, but with thoroughbred people from all round the world. It was a great days racing at Wuhan and the quality of horses racing last year continued to improve from previous years. We are looking forward to this year's event in a couple of weeks' time," Seabrook said.
"I believe China will continue to grow steadily and could end up being second only to Australia in export revenue to this country. Not only is China importing hundreds, if not thousands, of thoroughbreds from around the globe each year, the impact some of its players like CHC, Yulong and Rider Horse are having on racing and breeding in New Zealand and Australia is very significant indeed."
New Zealand Bloodstock was able to leverage off its 2015 participation at the CECF Wuhan to build new relationships that translated into direct sales. The 2016 CECF Ordos is promising to be a more engaging festival again with more extensive support from government, sponsors and industry participants.
"New Zealand Bloodstock has a strong understanding of the market here in China and their support of major clubs and festivals is testament to their belief in the future of this region," said Eden Harrington, China Horse Club Vice President and Head (Partnerships/Membership).
"Their support of the 2016 CECF Ordos is greatly appreciated and will again play a meaningful role in the success of this occasion. Without this kind of support it is exceedingly challenging to continue the strong growth in interest in racing at a grassroots level."
New Zealand Bloodstock first began exporting thoroughbreds in China in 1993 and has been active in the region ever since. In 2016, New Zealand Bloodstock will be a CECF Support Partner of the CECF Ordos.