INDUSTRY LEADER INGLIS CONTINUES ITS UNBROKEN INVOLVEMENT AT CECF ORDOS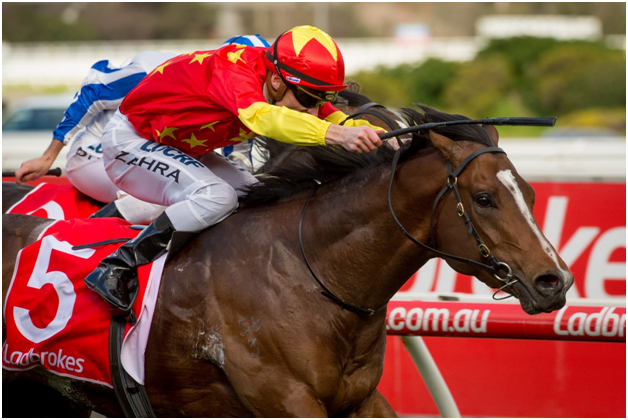 Inglis, Australia's most established thoroughbred auction house, will maintained its unbroken involvement in the China Equine Cultural Festival as a Gold Partner at the upcoming 2016 CECF Ordos. Inglis' support of the feature Chinese lifestyle and racing festival has been unwavering, beginning at the 2013 CECF Hohhot and carrying on through the 2014 CECF Yangtze Delta Region, 2015 CECF Singapore, 2015 CECF Wuhan and now to the 2016 CECF Ordos.
"2016 marks the fourth consecutive year that Inglis has been involved in CECF events. Since the first CECF in 2013 Inglis considers the events as an opportunity for China to showcase the growth of its racing industry and the nation's great culture and history," Inglis' Business Managing Director Mark Webster explained.
Inglis' thoroughbred auctions continue to be a significant source of high class racehorses for Chinese buyers with the emerging star Russian Revolution a topical example. The striking colt maintained his unbeaten record when dominating the G3 Vain Stakes in Melbourne. A race that has been a significant launching pad for some of the country's best three-year-old's in recent years including G1 winners and future stallions Haradasun and Starspangledbanner.
Inglis, one of the world's oldest thoroughbred auction houses, has been a leading force in Mainland China and its commitment to a variety of clubs and events and the industry at large is intensifying as the demand for thoroughbreds from China increases.
"Inglis is strongly committed to the development of horse racing in China. Inglis sold horses have won many the big races in China, but our service never stops at a sale," Webster continued.
"Inglis' Management have been travelling to China for many years to assist our Chinese clients plan and grow the industry, plus their own bloodstock portfolios. Inglis recognizes the great passion for horses and racing that Chinese people have and China's increasing role in global thoroughbred racing.
"Inglis is excited to extend its association with CHC because of the synergies the companies share as both innovators and market leaders. Inglis and CHC are committed to deliver the best customer service to its clients and ultimately success at sales, on the racetrack and in the breeding barn."
Inglis will be a Gold Partner for the 2016 CECF in Ordos. More information on the company can be found at www.inglis.com.au