ITM BUILDS BRIDGE BETWEEN IRELAND AND CHINA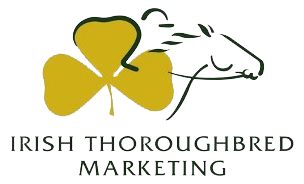 The union between the thoroughbred industries in Ireland and China has been strengthened further with Irish Thoroughbred Marketing (ITM) continuing their investment into thoroughbred racing's fastest growing region. ITM remains the only industry marketing body to commit to Mainland China with its sponsorship of the China Equine Cultural Festival moving into its second year.
"The Chinese market is very important to ITM, illustrated by the fact that it is the only market in which ITM employs an overseas representative," said Charles O'Neill, CEO of Irish Thoroughbred Marketing.
"Given the sheer size and scale of China's economy we feel it is imperative to maintain a presence in the country as horse racing is gaining momentum in the region – due in no small part to events like CECF.
"ITM is delighted to partner with the CHC again at the 2016 CECF. Our association with this unique and premium event in China offers a tremendous opportunity for ITM to build on the relationships we've made in China and to meet with potential new investors from all over the country. The China Horse Club has also shown tremendous support for the Irish thoroughbred industry and ITM in turn are keen to show our support for China Horse Club in China."
Chinese participation in the Irish industry goes from strength to strength with ownership in stallions, broodmares and racing stock in Ireland as well as the sourcing of racing and breeding stock for China. In the last two years Ireland's most notable yearling sale, the Goffs Orby Sale, has enjoyed tremendous sales results, in part, because of the participation of new buyers from Mainland China.
"The work of Irish Thoroughbred Marketing in creating awareness in China of the Irish bred thoroughbred and of the industry at large must be commended," said Eden Harrington, Vice President and Head (Partnerships/Membership) of the China Horse Club.
"There are more and more Irish bred horses competing successfully in China and more Chinese owners buying and racing in Ireland and that is strong for both industries. ITM is building bridges between Ireland and China and that will hopefully last for a long time to come."
The desire to create long standing bonds between Ireland and China is not lost on O'Neill who will attend his first China Equine Cultural Festival this weekend.
"Anything is possible for China on the international thoroughbred stage, with events like CECF promoting top-class racing to the Chinese population and fostering a growing interest in the sport," said O'Neill.
"The China Horse Club's investment in racing and breeding stock at the highest level all over the world has put China in the spotlight and it's very exciting to think what the future could hold."
Irish horses have played dominant roles at previous CECF events in China with three winners at the inaugural 2013 event and success in 2014 and 2015. Irish horses are again expected to play a starring role in this weekend's CECF Ordos.
For more information on Irish Thoroughbred Marketing please go to www.itm.ie. Irish Thoroughbred Marketing is a Gold Partner at the CECF Ordos.