'TOUCH THE WORLD' – THE 2017 CECF ORDOS SET TO BRING COMMUNITIES TOGETHER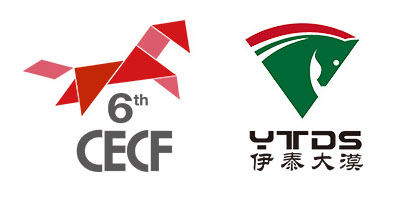 'TOUCH THE WORLD' – THE 2017 CECF ORDOS SET TO BRING COMMUNITIES TOGETHER
Ordos is set to welcome the racing world with guests from across five continents descending on the city for China's most international racing event, the China Equine Cultural Festival (CECF).
The iconic centre, famed for its equine culture and close proximity to Inner Mongolia's grasslands, will be a congregational point over the weekend of 19th – 20th August 2017 as local and international captains of industry come together. Themed 'Touching the World', the 2017 CECF Ordos will be the sixth instalment of a festival that has quickly proven its worth as a promotor of grassroots racing and as a platform for engagement in business and lifestyle pursuits.
This year's theme reflects the importance of bringing together peoples of different cultures, different industries and different countries and allowing them to share across a calendar of events that includes the CECF Welcome Party, a business seminar and the CECF Race Day.
'Bringing the world to China, China to the World' remains embedded in the DNA of the CECF and 2017 is no different with local and international business leaders joining icons of the international thoroughbred industry," said Teo Ah Khing, Chairman of the event organizer Inner Mongolia Desert Star Horse Industries.
"The CECF was created to be a crucible, for people of different cultures and backgrounds to come together. It is a natural platform that continues to promote exchanges in business, in racing, in lifestyle and more."
The 2017 CECF Race Day will be the culmination of the China Equine Cultural Festival with entertainment and cultural events interspersing four feature races. Some of China's best young riders will compete against four international jockeys in Daniel Moor (Australia), Sherman Brown (South Africa), Alexander Ivanskoy (Russia) and Sheldon Rodrigo (Trinidad and Tobago).
"More than 60 different individuals and organizations have thrown their considerable support behind the CECF since it began and the support of this year's leading riders Daniel Moor, Sherman Brown, Alexander Ivanskoy and Sheldon Rodrigo lifts the tally of international riders to compete at the CECF to 20," Chairman Teo continued.
"The 2017 CECF Ordos will also enjoy the considerable support of the Yiqi Government and the Ordos City Government and a platoon of partners from industries including the thoroughbred industry, financial industry, food and beverage industry, motor industry and retail industry.
"Special mentioned also needs to be made of the Perak Turf Club (Malaysia), Wuhan Business University and of senior chief steward, Ian Paterson, who have all made themselves available once again to play integral roles at this year's CECF."
In its five years, the CECF has journeyed across China and to the international centre of Singapore, building a groundswell of interest with each new edition. In 2016, new benchmarks were set with more than 20,000 race day patrons and an online of almost one million viewers.
The 2017 CECF Ordos will be held on 19th – 20th August 2017. Livestreaming of the 2017 CECF Ordos Race Day can be seen on Daluma and YouKu
For more information please contact This email address is being protected from spambots. You need JavaScript enabled to view it.