SHERMAN BROWN EXCITED TO BE BUILDING BRIDGES TO EMERGING CHINA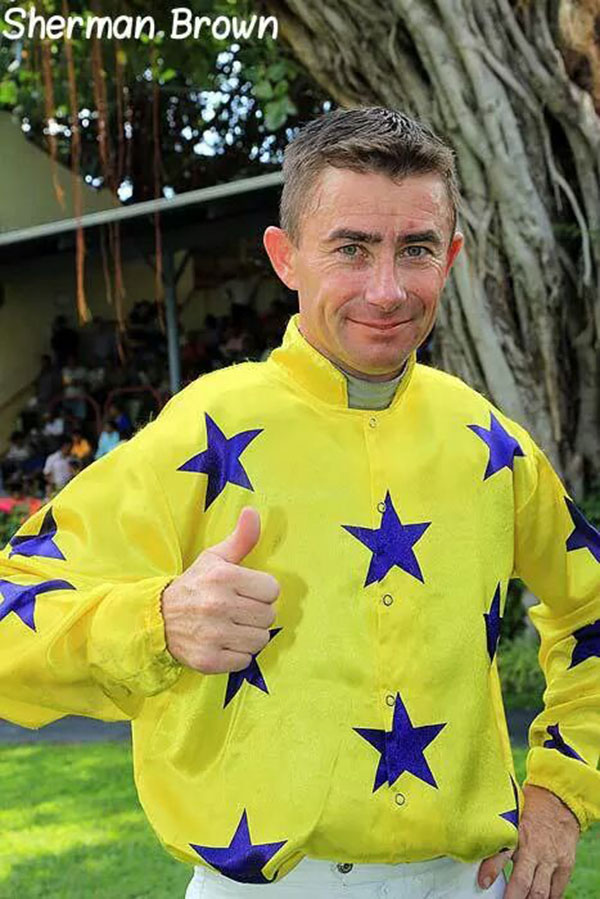 The rapid emergence of China's thoroughbred industry has not been lost on Sherman Brown who has watched on intently from afar. The gifted rider now hopes to play his role in supporting this growth not only as a competing jockey at the 2017 CECF but as an ambassador for South Africa's industry.
South Africa's thoroughbred industry is an example that China can take note of. It supports an estimated 17,500 full-time and part-time workers and contributes an estimated R2.71 billion (RMB1.6 billion / USD 208.2 million) annually to the nation's Gross Domestic Product. It also produces world class racehorses and jockeys. Brown is one of South Africa's many successful exports and will becoming the fourth South African to compete at the CECF after fellow star riders Kevin Shea, Gavin Lerena and Simanga Khumalo.
"First and most importantly, I hope to be the very best representative possible for South Africa and our racing industry," said Brown yesterday.
"As a country and as an equine industry, we are very proud of how well our South African born and bred jockeys, trainers and horses have held their own in various parts of the globe. As jockeys, we undergo five years of intense training before we are fully fledged jockeys and I firmly believe the level of racing in South Africa has prepared us sufficiently to be competitive in any Racing jurisdiction around the world.
"I am very excited to be part of the international invitees and I hope that through my presence at the 2017 CECF Ordos, it will create support and interest from both the racing community in South Africa as well as other countries around the world."
Flying the South African flag across international locations is not new to Brown whose talents have been sought after across Asia, the Middle East, Mauritius as well as South Africa. And the Zimbabwean born jockey has made his mark at every opportunity.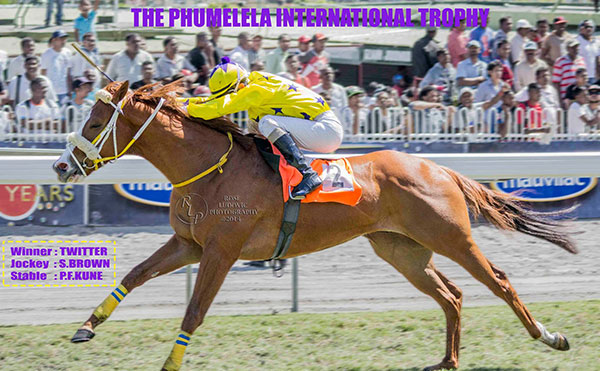 "For every jockey, the opportunity to represent their respective country in an international race is a great privilege and honour," Brown said.
"I thoroughly enjoy experiencing the racing culture of new countries as they vary so vastly. International races are always a fantastic opportunity to ride with so many talented riders from around the world.
"I have ridden in Zimbabwe since 1994 and have won the championship many times. In 2006, I went to ride in Dubai for Millennium stables (owned by the Late Sheikh Rashid Bin Mohammed Al Maktoum) and I was lucky enough to travel to Abu Dhabi as well as Qatar for riding experience.
"In 2007, I moved to Mauritius for Bud Gujudhur. We had two very successful years together and I was honored to be champion jockey in 2008."
The 42-year-old will bring up 25 years in the saddle this year, a weighty achievement in every sense but not one that he sees as an impediment to his future success. Brown's passion and drive remain undiminished as he bids to continue building on his impressive resume of achievements which includes successes in South Africa in the G1 Golden Horse Shoe Sprint (Golden Loom), Mauritius' Gold Cup (Love Struck), a trio of wins in the Castle Tankard in Zimbabwe, the Mercury Sprint (All Will Be Well), a brace of wins in the Independent Trophy in Zimbabwe and the 2008 Mauritian Jockeys Championship.
"I remain as excited as every about meeting new jockeys. Our careers may be the same, yet our experiences in racing and our riding styles are very different and it is a wonderful opportunity to share information," the Johannesburg resident said.
"I am also excited to see first-hand how China is growing. It is obvious that China is very serious about the revival of both the racing and breeding industry. I believe that Ordos holds the key in creating a thriving industry and for future job opportunity which is a very exciting prospect."
The 2017 CECF Ordos will be held over 19-20 August 2017.