STAR JOCKEY RETURNS TO CHINA TO HEAD UP 'LOCAL DEFENCE' OF 2017 CECF
STAR JOCKEY RETURNS TO CHINA TO HEAD UP 'LOCAL DEFENCE' OF 2017 CECF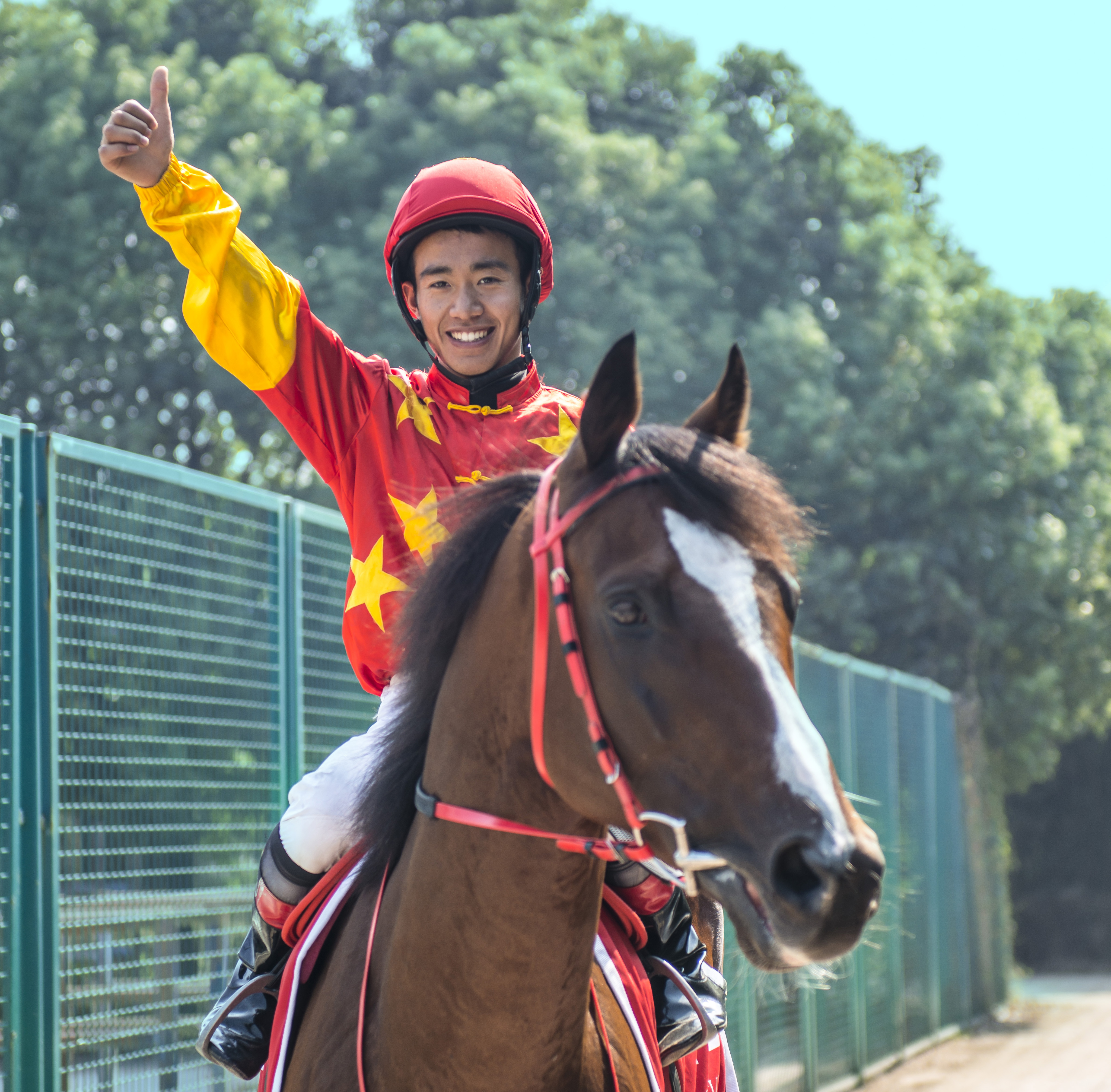 Qin Yong
China's internationally performed jockey Qin Yong is set to jet home to front a national defence of the 2017 CECF Ordos against South Africa's Sherman Brown, Australia's Daniel Moor, Russia's Alexander Ivanskoy and Trinidad and Tobago's Sheldon Rodrigo.
Qin Yong, who created history last year by become the first jockey from Mainland China to win a thoroughbred race outside of Asia, is currently enrolled in the Racing NSW Apprentice Programme, a step that is seen as vital to opening up new overseas opportunities for riders from the fledgling racing nation.
Qin Yong will be joined by Chen Li, Han Teri (aka Kaka), Kit Boon, Liu Linggang, Liu Sanping, Wang Yujie, Yang Dongjun and Zhang Ruirui in creating a proverbial 'Great Wall of Jockeys' in what is expected to be a good natured but spirited defence of their feature race day. In 2014 the Chinese starved off their international rivals from Britain and America only for the international riders to return the favour in 2016.
"I'm extremely exciting that we have these international jockeys coming to Ordos to compete against us," said Qin Yong who was involved in the successful 2014 campaign.
Qin Yong
Qin Yong "This is one of the best days of racing in China and it is also a real test for all competing Chinese jockeys. We have to prepare to our best ability for the CECF. We need to be fit and mentally ready but we need to remember to enjoy this occasion. It is a chance to meet new people and make friends and to perform on a big stage.
For close colleague Chen Li, the opportunity to compete again at the CECF is one that he was unsure would eventuate. The dedicated hoop was severely injured in Barbados in early 2016 and required surgery to his hip and missed last year's edition while rehabilitating. The first half of this year has been about rebuilding muscle memory and regaining the feel of the horse. That touch has returned and so has the CECF.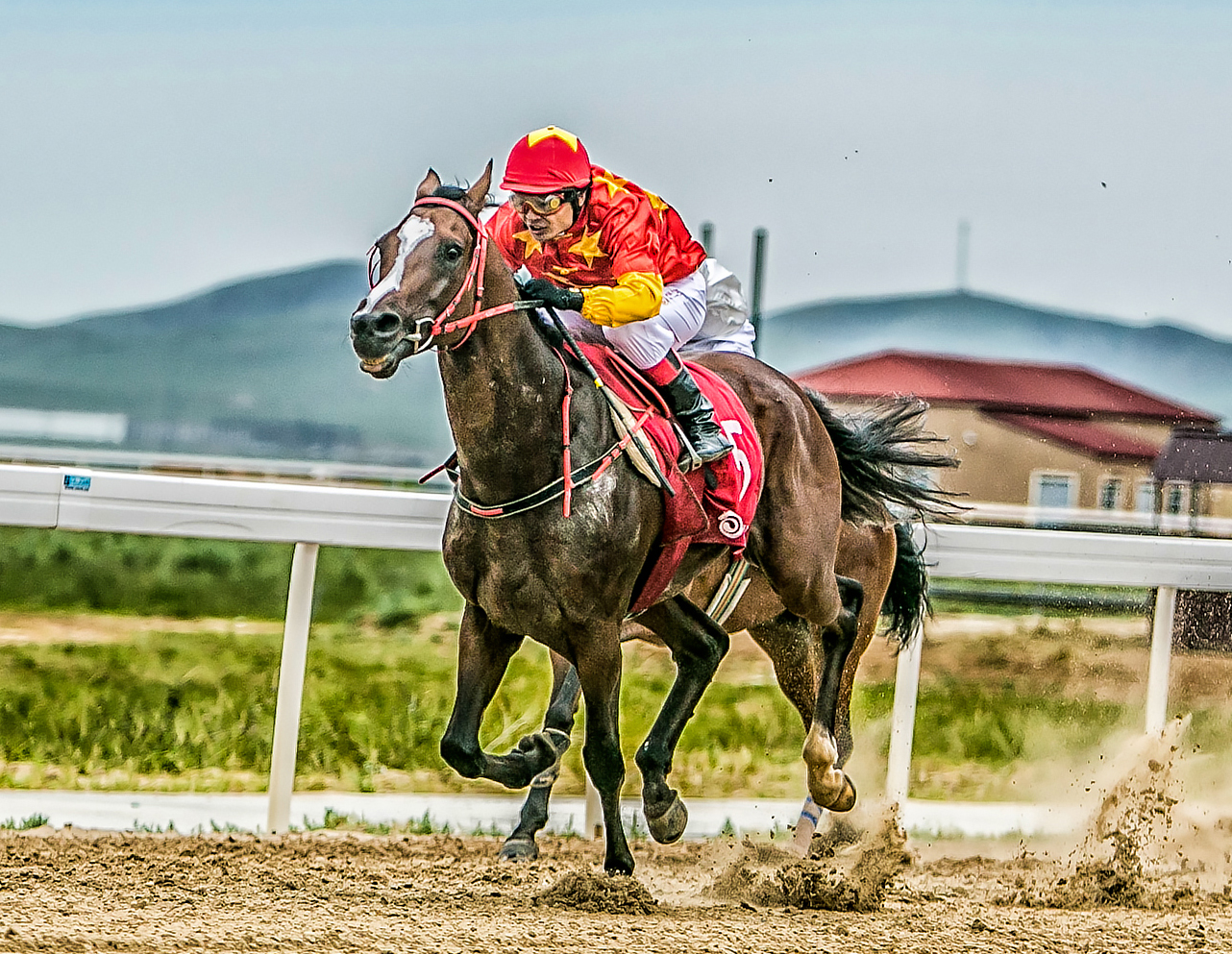 Chen Li
"I am delighted that the international jockeys are coming to the CECF and that I have the chance to race against them again," he said.
"When they come to China we learn a great deal and we become more professional in our approach and in our skillset. As Chinese jockeys, we need to take these opportunities and become more experienced. The more we race, the more we learn and we can get better. It is very important for us and for where we want to be in the future."
The aspirations of China's emerging jockey ranks mirrors that of the CECF which has established itself as the nation's most international racing festival in only five years. The two-day event has also presented itself as a platform for the promotion of grassroots horse racing, allowing owners, jockeys and horses to move from a domestic participation level to an international one. To that end the continued involvement of international jockeys is a vital step to the raising the standards of local competition.
"Great events are always a learning opportunity and I am very thankful for being given this opportunity to take on international jockeys at the 2017 CECF Ordos," said Zhang Ruirui, one of China's few female jockeys.
"This will be my second CECF and it will be very exciting to see such a huge crowd cheering for us again. These big occasions do create a lot of pressure but I will be trying to turn that pressure into motivation and trying to ride Seymour to become the first winning female jockey in CECF history."
One standing in Ruirui's way will be the inform Han Teri. Known to close friends as 'Kaka', the jockey is from the Evenki people from Hulunbuir Prairie of Inner Mongolia, one of the 56 minorities in China with an estimated population of only 30,000 people. Last year Kaka had his first taste of international competition at the 2016 CECF Ordos but is a much improved rider 12 months on.
"Last year was my first CECF and there was a huge crowd in attendance. I hope that we can generate this kind of support again this year," said the 'hometown hero'.
"Every jockey, whether from China or from overseas, is here to do their best and all of us will certainly enjoy the appreciation of the crowd. I know all of us here in Ordos want to put on a great show for those attending and we will be doing our best to win for them."