CHINA'S INTERNATIONAL LUXURY FASHION LABEL '1436' TO PARTNER 2017 CECF ORDOS
CHINA'S INTERNATIONAL LUXURY FASHION LABEL '1436' TO PARTNER 2017 CECF ORDOS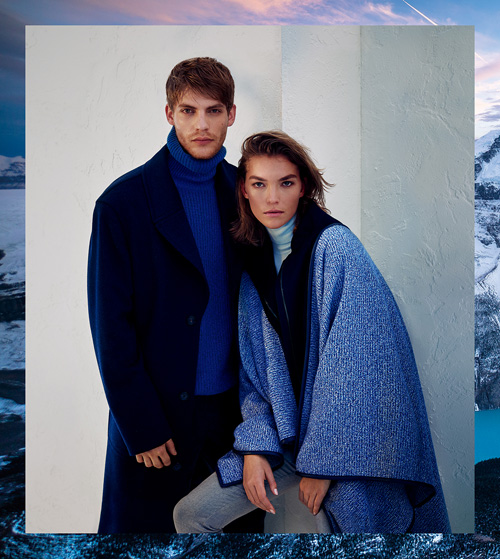 China's iconic international luxury fashion label, 1436, will spearhead a portfolio of local and international sponsors at this weekend's 2017 CECF Ordos in Inner Mongolia, China.
Today's announcement of 1436's partnership with the China Equine Cultural Festival (CECF) creates a union between the world-leading cashmere label and China's most international thoroughbred racing festival.
1436 stands for the specifications of diamond-quality cashmere fiber. Each fiber is as thin as 14.5 micrometers and as long as 36 millimeters. It is taken from the shoulder and side of one-year-old Alpas white goats. This precious fiber is the DNA of 1436 quality. The length and fineness gives 1436 cashmere its unique softness and lightness.
"1436 is rightly recognized as the world's first choice for luxury cashmere. It has also embraced the unique cultural roots of China, and in particular Ordos, and carried this to a global stage," said Teo Ah Khing, Chairman of the Inner Mongolia Yitai Desert Star Horse Industries, the organizers of the 2017 CECF Ordos.
"We are honoured to be partnering with a luxury label whose success we aspire to mirror. To characterize the very best of Chinese culture and to demonstrate this on an international stage."
The Erdos Group is the world's largest manufacturer of cashmere and 1436 is its flagship brand. In the 10 years since its inception, the label has quickly grown to epitomize excellence and quality and it has broken ground when headlining international fashion festivals in the west. 1436 is also the gift of choice for China Central Government to foreign Heads of State. In 2016, 1436 opened its very first international store in the world renowned Osaka Hankyu Department Store. Being the only Chinese brand on the Luxury Floor, 1436 confidently presents itself to the sophisticated and discerning high-end international customers.
"This year, while China is celebrating 70 Years of Inner Mongolia's founding, 1436 celebrates its 10th anniversary," said Founder & GM of 1436 Ms. Wang Zhen.
"The CECF is a marvellous event that highlights the ethos of the Inner Mongolian culture and it is appropriate for 1436 to acknowledge its origins to this region by partnering with such an event."
"We want to express our love of the Inner Mongolia grasslands and horse culture through our cashmere. 1436 is constantly innovating; this is part of our DNA. It is also part of the spirit of horse racing."
Since its inception in 2013 the CECF has continued to pioneer innovation within the Chinese thoroughbred industry. In 2013 the CECF held the first internationally endorsed thoroughbred race day. In 2015, it became the first lifestyle, business and thoroughbred event to be held internationally and in 2016 it became the first racing event to be live-streamed to multiple countries.
The CECF remains as determined to innovate today as at any stage in its history. The event's mantra of "Bringing the world to China, China to the World" continues to spread its influence across thoroughbred racing and cultural events. This spirit of independent thinking harmonizes with 1436 which has successfully repositioned cashmere in the luxury fashion market.
"Horseracing today is much more than just an exciting sport. It promotes a new lifestyle by integrating elements of social networking, entertainment as well as art and charity," said Wang Zhen.
"1436 promotes a lifestyle of independence and independent thinking, the love of life, fashion and art. And this matches the lifestyle that the CECF celebrates."
1436 will be the title race sponsor of the RMB250,000 1436 CECF North Dakota Classic (2000m), one of four feature races held at the Ordos Yiqi Racecourse this Sunday.
1436 is a Platinum Race Sponsor of the 2017 CECF Ordos. For more information on 1436 please see www.1436erdos.com.