SIR OWEN GLENN SEES CECF AS A VITAL DRIVER FOR CHINA'S THOROUGHBRED INDUSTRY

SIR OWEN GLENN SEES CECF AS A VITAL DRIVER FOR CHINA'S THOROUGHBRED INDUSTRY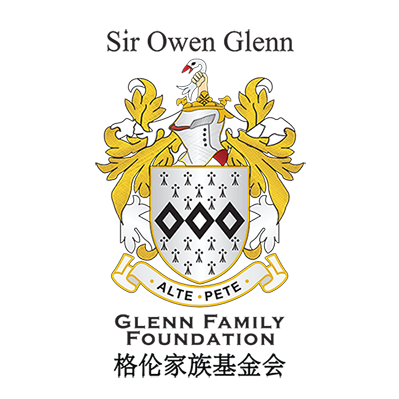 Renowned philanthropist and racehorse owner/breeder Sir Owen Glenn has extended his support of thoroughbred racing in China by continuing a commitment to the China Equine Cultural Festival in 2017.
The New Zealander, who was knighted for his philanthropy and services to the community both in New Zealand and across Asia, has been among the most avid supporters of the CECF since its inception in 2013. Glenn's support has not only seen him sponsor the Sir Owen Glenn Sprint Cup in in 2013 and 2014, it has seen him support auctions that have raised monies for local and international charities, locally based educational institutions and programs that promote international education for those within China's thoroughbred industry.
The CECF Organizing Committee launched a new race in 2017 in honour of Genghis Khan and felt it was appropriate for this race to be gifted to Glenn for his continued energy and support of the industry in the region.
"Sir Owen Glenn's support of the CECF and China's fledgling thoroughbred industry cannot be underestimated nor taken for granted," said Teo Ah Khing, Chairman of the 2017 CECF Organizing Committee and the China Horse Club.
"The support Sir Owen has provided since 2013 has played a key role in young Chinese at the Inner Mongolia Agricultural University (IMAU) travel overseas to France for tuition and it has also allowed the IMAU to bring international standard teachers to work with their students on their horsemanship and equine skills. This support has ensured that institutions like the IMAU are better equipped to educate students and its graduates are more employable.   It has also helped fund scholarships for Chinese jockeys to compete overseas. 
"When taking into account Sir Owen's unwavering support of thoroughbred racing in China, the Organizing Committee was unanimous in its decision to honour with the naming rights of the Sir Owen Glenn Genghis Khan Cup."
Glenn is unable to make Sunday's CECF Race Day but remains as focused as ever about the event and the impact he believes it will have in China's thoroughbred industry.
"I am honoured to be sponsoring the Sir Owen Glenn Genghis Khan Cup at Sunday's CECF Thoroughbred meeting in Ordos," said Sir Owen Glenn KNZM ONZM LLB (Hon) AKL UNI.
"Lifting the awareness of this 'Sport of Kings' in this manner, in a region yet to enjoy the thrills of this ancient sport, is an ambition close to my heart. It is also a means to raise funds for the needy in our community which is something I have done globally for many, many years.
"Greater China will be a force in the racing community, in time. The pioneers, such as, the China Horse Club and Inner Mongolia Yitai Desert Star Horse Industries, will be heralded as pioneers with the vision to make this happen."
Sir Owen Glenn is a Platinum Race Sponsor of the 2017 CECF Ordos.