KERRY WINES HELPS CLOSE THE MOST SUCCESSFUL CECF EVER HELD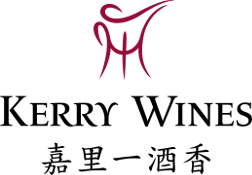 China's leading international wine specialist, Kerry Wines, helped toast the close of the most successful China Equine Cultural Festival ever held with – the 2017 CECF Ordos.
Kerry Wines, the Official Wine Partner of the Chairman's Dinner of the 2017 CECF Ordos, was instrumental in advising on and supplying a selection of premium red and white wine for an invitation only dinner for China Horse Club members and CECF partners and sponsors. The Chairman's Dinner was the final event of the 2017 CECF programme and the culmination of a weekend of lifestyle, business and thoroughbred racing activities held in Ordos, Inner Mongolia.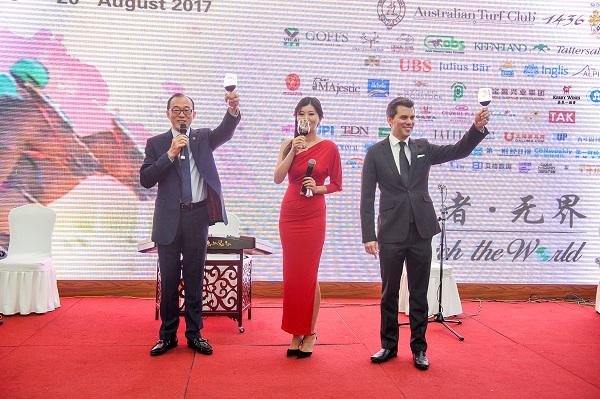 A toast to a wonderful China Equine Cultural Festival. Kerry Wines, the Official Wine Partner of the Chairman's Dinner at the 2017 CECF Ordos, helps close the most successful CECF ever held with a Chateau DucruBeaucaillou 2eme cru classe St Julien 2011
"The feedback from our partners, members and guests at the Chairman's Dinner at the 2017 CECF Ordos was wonderfully warm and positive and much of that has to do with Kerry Wines creating the atmosphere through its selection of high quality wines," said Eden Harrington, spokesman for the 2017 CECF Organizing Committee.
"As hosts, it is our job to create occasions for interaction and for relationship making, this is what people expect at a CECF. Wine is integral to these occasions in China and getting the selection of premium wines correct is very important and not easy. Kerry Wines was very accommodating and it didn't surprise us at all that we had complimentary feedback from local and international guests, many of whom were asking for details on our wine partner."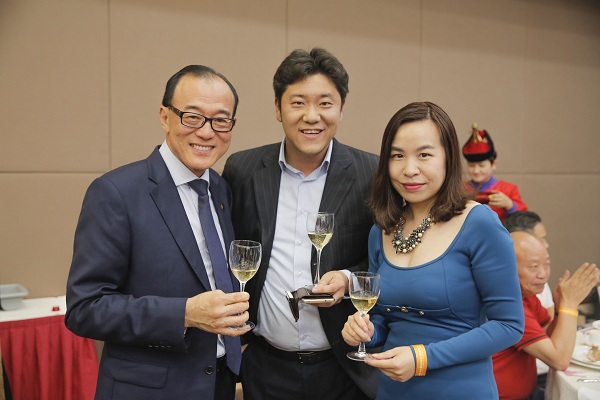 Mr Martin Wang, Kerry Wines Senior Sales Manager – North China, and Ms Cathy Yao, Kerry Wines Sales Director, enjoy a beautiful Domaine Chateau de Meursault 2013 with CECF Chairman Teo Ah Khing
Kerry Wines, which has locations in Shanghai, Beijing, Shenzen and Hong Kong, has a national reach across China ensuring the needs of individuals or companies can be met efficiently. It has long been recognized for its ability to supply exceptional wines from Europe to China but its range broadens to include 'New World' wines from across South America and Australasia.
Kerry Wines joined a list of partners including luxury brand 1436, the Australian Turf Club, Anglo Hibernian Bloodstock Insurance, Sir Owen Glenn, leading auction houses, banks, brewers, media houses and China's premier tea maker.