SIGNING WITH HH SPORTS BUREAU AND MENGJUN RACECOURSE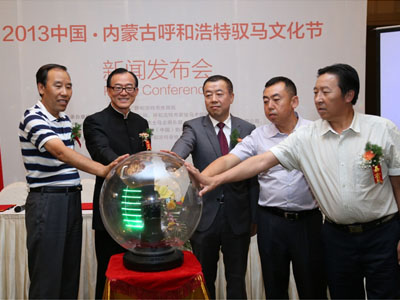 The Hohhot Sports Bureau and Mengjun Racecourse will play key roles in the inaugural 2013 China Equine Cultural Event after officially signing on as partners.
The two organizations confirmed their affiliation to this event when signing agreements with Desert Star Holdings, the parent company of the China Horse Club, at a press conference on 24th July at the Shangri La, Hohhot. All three organisations are instrumental in their respective fields and are a great asset to the success of the 2013CECF.
The Hohhot Sports Bureau is the main organizer of the 2013CECF and will lead the Organising Committee for this event as well as co-ordinate with local government departments to ensure the smooth running of this festival.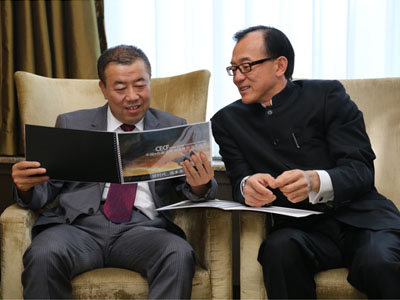 Mengjun Racecourse is arguably the premier racing club in Inner Mongolia and one of the most proactive clubs in China. Its drive to elevate horse culture and deliver success to its members made it a natural partner for Desert Star Holdings which has significant ambitions across China.
Hohhot Sports Bureau and Mengjun Racecourse join international partners Arqana China, Blue Heavens, Coolmore, Dato Tan Chin Nam, France Galop, Shangri La Hotel Hohhot and TAK Design as well as international thoroughbred vendors from Australia, France and Ireland as promoters of the CECF.